PRIDE. COMMITMENT. EXCELLENCE.
---
How patriot sanitation got here
Patriot Sanitation Management's owner Ronald Williams established more than 27 years of customer service experience as co-owner of a Green Industry business that still serves central N.C. today. Together with his brother they grew their irrigation business into one of the most reputable in the industry, from a $500 pickup truck to a fleet of 11 trucks. Their success was based on one simple principle..."address the needs of the customer".
Patriot Sanitation has been in the waste management industry for over 12 years. During that time, they have served hundreds of companies in North Carolina's Research Triangle area with an unwavering dedication to customer service.
Their Pride is not based upon simply doing their job, but doing it with the utmost attention to detail and courtesies such as always closing corral doors and asking for cars to be removed when necessary.
Their Commitment to their customers is further expressed by providing cost adjustments based upon consumer pricing index and no annual contracts (unlike other companies) or hidden taxes or fees.
Their Excellence in customer service means they do not rely on call centers, giving you direct customer access with faster response times. Call Patriot, and someone always answers the phone… or responds to your email. They please their customers first, not shareholders.
--- ---
---
In late 2010, Ronald left the green industry to start Patriot Sanitation Management. With only national waste companies to compete against, Patriot Sanitation Management has not only competed in the market, but has excelled in growth– exceeding expectations from other independent waste companies. He is pleased to say they have never lost a customer based upon their service.
---
---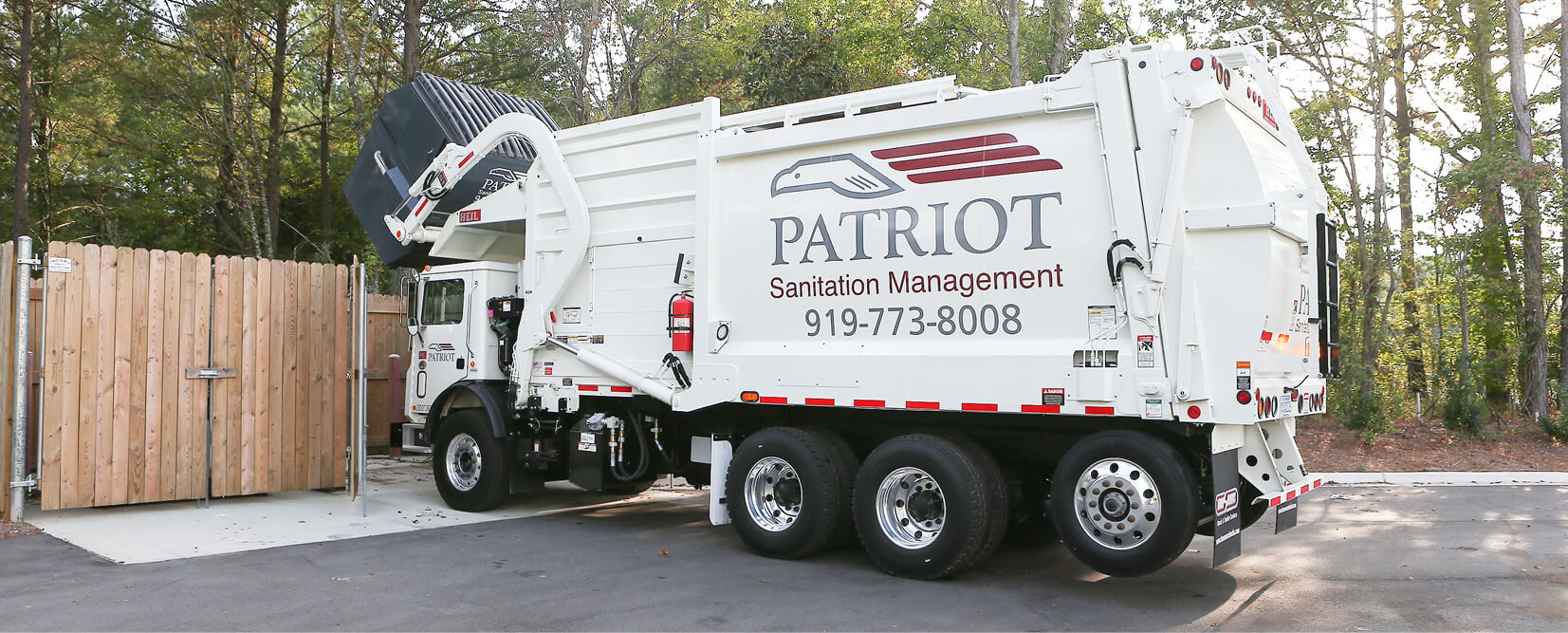 ---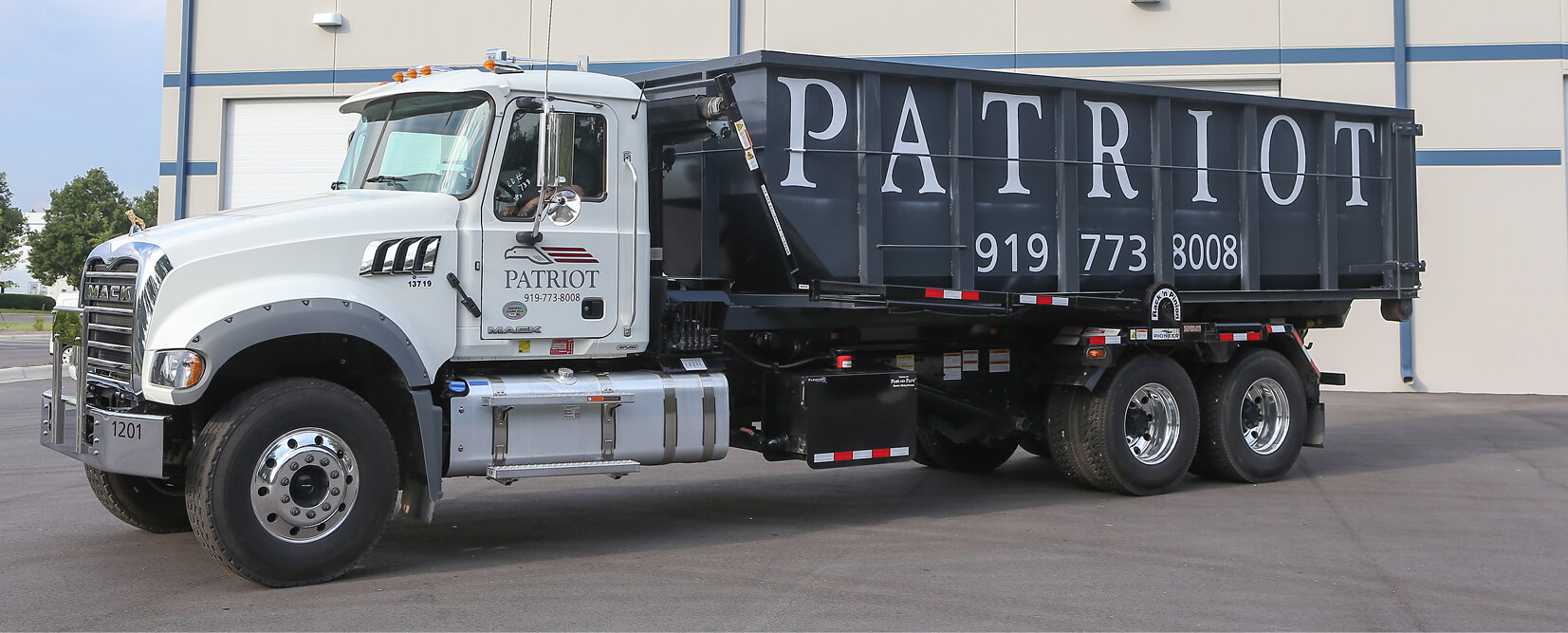 ---
---
CLEAN, DEPENDABLE AND FRIENDLY
We Value Relationships
At Patriot Sanitation Management, we value relationships. We are confident you will share our philosophy as we redefine what "service" means in the commercial waste removal industry.
Friendly and Dependable
We are here to serve you, including our management team! Our clients have direct contact with the management at Patriot, not a call center. All of our drivers are commercially licensed and provide a top notch, dependable service, with the utmost respect for our patrons, their property, time, and business.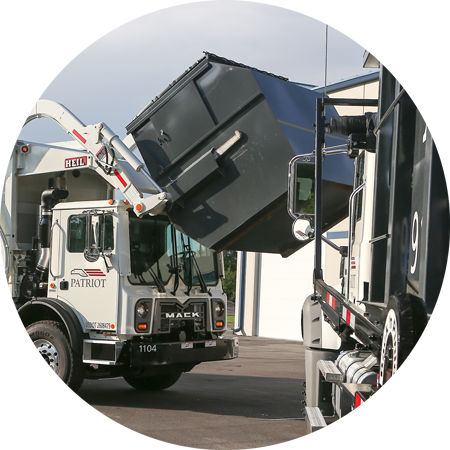 ---
NO Annual Contracts, NO Hidden Fees or Taxes
Our commercial waste management services are offered at a consistent, fair rate, with NO annual contracts, and NO hidden fees or taxes.
Our goal is to please our customers first, not shareholders.
To ensure the trust of Patriot's customers, we adjust rates once annually based on consumer price index standards. We will never increase rates to boost our profit.
---
I have had the privilege of using Patriot Sanitation since 2013. Their driver is very courteous and careful to make sure no trash is left behind or around the area of the dumpster. We would like to express our satisfaction and appreciation to Patriot for always servicing us professionally and promptly.
---
---
If you need dumpster service, or currently are not being serviced in a timely manner by the "big guys," give Patriot Sanitation a try. I have been using them at Beth El, and the service is excellent. They typically empty your dumpster the next day, and they call you when they are 30 minutes out. I have been extremely happy with them.
---
---
Patriot Sanitation Management is no longer handling Residential Garbage Collection.
For all residential garbage collection inquiries and needs, call 919-662-7100.