Patriot Sanitation can provide roll-off dumpsters for your construction, demolition, industrial needs and more.
When you choose roll-off dumpsters, you're choosing a convenient and cost-effective way to manage waste. Our scheduling is second-to-none, with accommodations for same-day and next-day pick-up being the norm. Our constant contact with superintendents, project managers and other site personnel allows you to have your container picked up when convenient for you.
Note: Do not overfill dumpsters as they must be level across the top. Do not exceed the maximum load weight limit.
---
--- YOUR BUSINESS DESERVES
A QUALITY WASTE SERVICE
---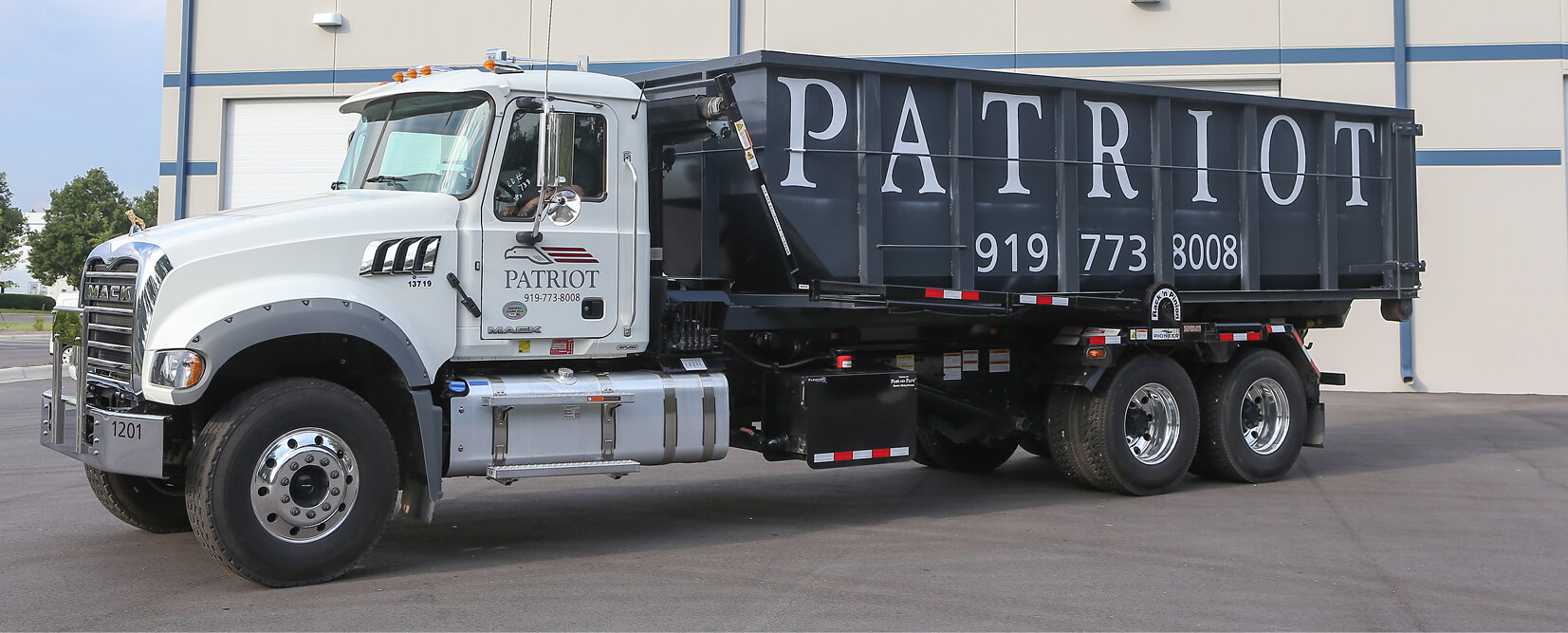 ---
Providing quality roll-off dumpster service to meet your business waste disposal needs
---
WE WANT TO SERVE YOU
---
---
At Patriot Sanitation Management, we value relationships. We are confident you will share our philosophy as we redefine what "service" means in the waste removal industry for commercial customers.
---
With our relentless pursuit to please the customers, we are simply your best choice. We never lose sight of the fact that the customer is the single most important factor of our success.
The larger national companies we compete with provide a one-size-fits-all model and simply lose sight of the overall customer relationship. They tend to turn their attention to increased margins share price, ultimately locking customers into subpar services that fail to accommodate the customer's true needs.
We answer to the customer and go above and beyond to meet your needs. You are never locked in and we understand this means we have to always serve you and your needs.
Our goal is to please our customers, not shareholders!
---
Ready to get started? Contact us today!
Find out how much money you can save on your Commercial Roll-off Dumpster.
Or call for commercial pricing 919-773-8008